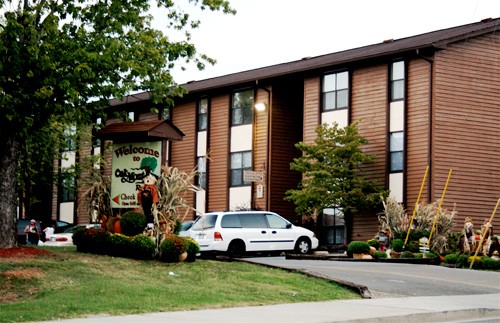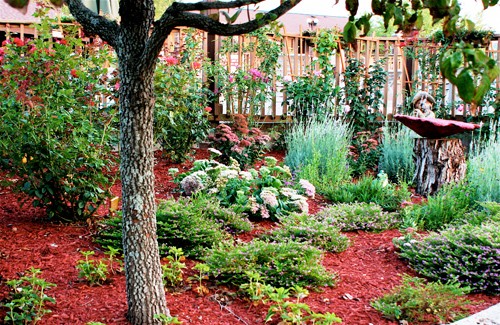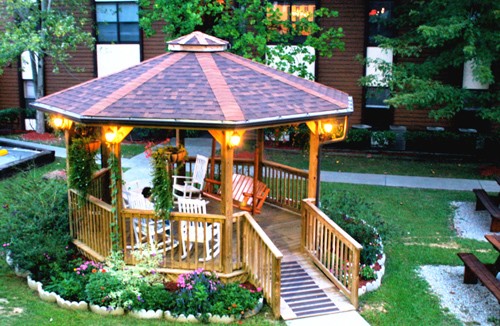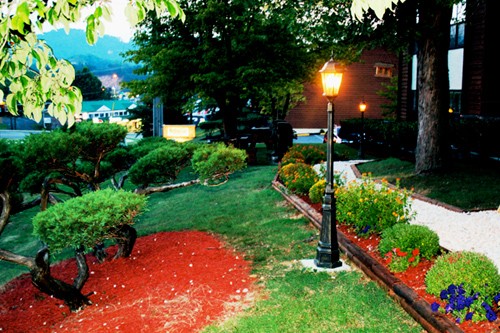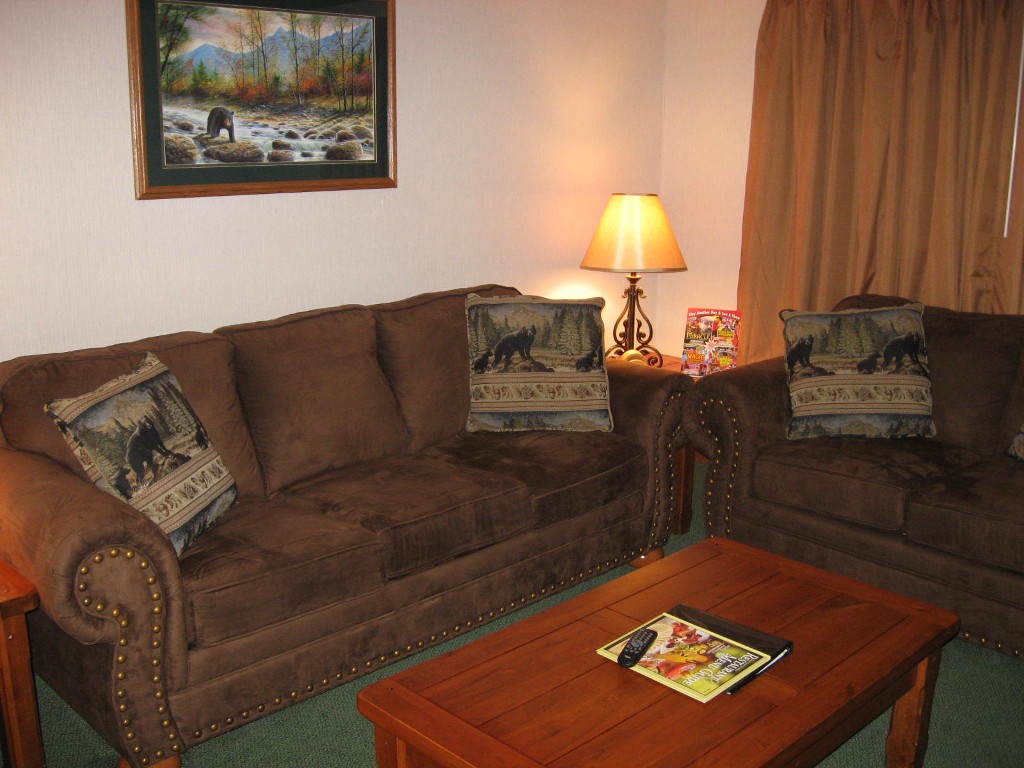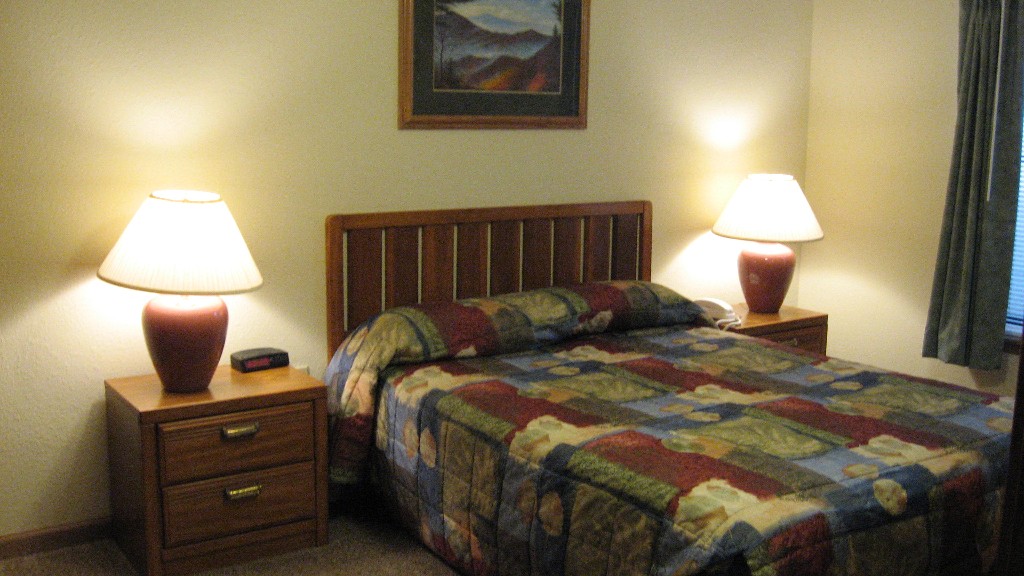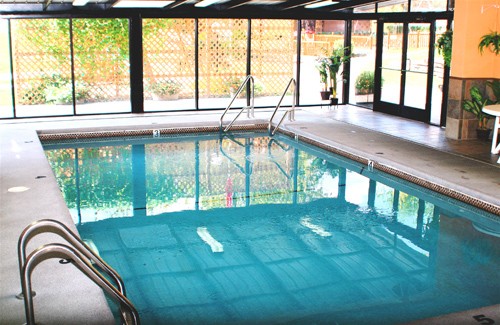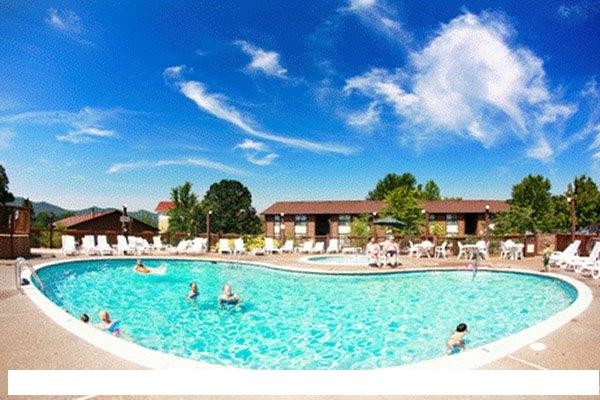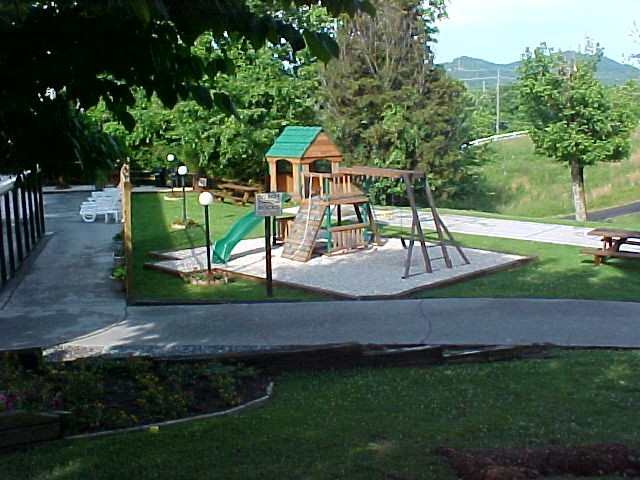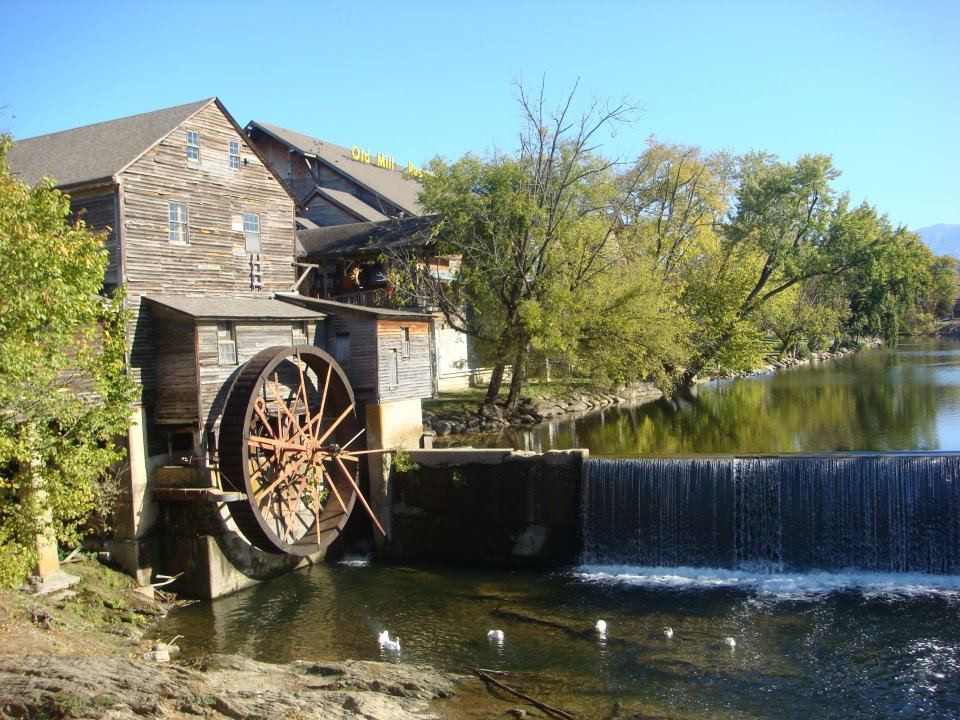 Property Description:

The condo is furnished with a queen size bed in the bedroom(s) as well as a queen size sleeper sofa in the living area, color televisions with cable service, DVD/VCR, whirlpool tub in master bath, hairdryers, iron and ironing board, central heat and air, wireless internet service, and telephone service with direct numbers. A completely furnished kitchen with stove, microwave, dishwasher, refrigerator, garbage disposal, all utensils and small appliances affords you the option of cooking in. You'll find the condo to have everything you need to enjoy a relaxing vacation in the Great Smoky Mountains!

Our guests also enjoy 1 outdoor pool with a hot tub and kiddie pool, 1 indoor pool with a hot tub and dry sauna, BBQ gas grills, putting green, shuffleboard court, horseshoe pit, fitness center, playground, and basketball goal. Complimentary on-site laundry facilities are conveniently located throughout the resort.

Weekly activities are provided by a full-time activities staff. The activities department is at your service and ready to assist you in planning a fun-filled vacation, including discount prices on tickets to local attractions and shows. A sure "not to miss" is our weekly pot-luck dinner with great food, home style fun, and live entertainment. Our activities department also hosts a wi-fi hot spot.


Property Reviews:

Great Place To Stay

It was a wonderful place to stay for the weekend. The staff was very accommodating. I requested a bottom floor condo due to the difficulty I have climbing stairs via a prosthesis. I was told the only unit available was a 3rd floor condo which I hesitated at first but went ahead and took it. Much to my surprise, they worked it out and put me in a 1st floor unit. That was great! I will definitely stay again.

Rod
Cleveland, TN US


---
weekend

excellant staff and nice clean enviroment

us
glasgow ky


---
tony c

great place we got a 2 bedroom walked in place was very clean bed was better than expected master bath was big and my 2 year old loved the Jacuzzi tub. Hall bath was big enough full kitchen was nice decor was a little older but still very well kept and who cares any way your just sleeping there. wife and agree this is much better than most of the hotels in this price range. we will be staying again. the only thing that i would change is the check in is not real clear took a few minutes to find it. VERY NICE STAFF. very close to all attractions

tony
huntsville


---
Kitchen Features:
Refrigerator, Stove, Microwave, Dishwasher, Coffee Maker, Toaster, Dishes & Utensils

Laundry Features:
Washer/Dryer, Ironing Board, Linens & Towels

Inside Features:
TV, Cable, Satellite, DVD, CD, Radio, Phone & Internet

Outside Features:
Gazebo, BBQ Grill & Hot Tub

Activity Features:
Bike Rental, Bird Watching, Boating, Bowling, Amusement Park, Antique Shops, Canoe Rental, Fly Fishing, Fishing, Gift Shop, Golf, Four Wheeling, Hunting, Hiking, Jet Ski, Kayaking, Lake, Horseback Riding, Minature Golf, Restaurants, Rafting, Rock Climbing, Swimming, Shooting Range, Snow Skiing, Shopping, Sledding, Water Skiing, Water Park, Wildlife Viewing & Walking Trails